To have Alcossebre as a place of residence or as a place to enjoy holiday periods is to benefit all year round from the tranquility of its beaches and coves of virgin sand. In addition, you can also enjoy the properties of being in contact with nature thanks to the mountains of the Sierra d'Irta, but also witness the traces left by the different civilizations that have inhabited these lands during the previous centuries.
In a frenetic world like the one we live in, Alcossebre is the ideal option, since it is only 40 minutes by car from Castellón, so living in this town will be the best decision you can make. You will be able to enjoy the calm and tranquility of its beaches, they are a luxury!
Would you like to discover which area of Alcossebre best suits your lifestyle? If you want to discover the home of your dreams, we recommend that you take note of the best locations that you can find in this incredible town, keep reading!
Best areas to live in Alcossebre
Its almost 10 kilometers of coastline, with its numerous fine sandy beaches, the beauty of its surroundings and its stunning natural landscapes make Alcossebre an idyllic place to have your second home or even your permanent home.
On the other hand, in this locality a great effort has been made to avoid overcrowding, carrying out a control at the urban planning level.
At Porta Mediterránea Homes we have several new developments in Alcossebre. You no longer have an excuse to choose the one that best suits your needs.
If you have considered looking for a house to rest or to consolidate your place of residence, we are going to make a tour of the best areas of Alcossebre that surely will interest you. Are you going to miss it?
Moro Beach
We are only 2.5 km from the town center. Moro beach is a privileged area of Alcossebre, since it is a protected area of the Costa de Azahar. A short distance from the shore, a large rock emerges from the water, giving the beach its name. It is one of the quietest areas of the town, surrounded by pine forests where you can stroll and disconnect from the stress of everyday life.
What type of housing do we find in this area? In Villas Mediterrànea Life, you will find detached houses with high quality spaces.
Exclusivity and privacy are the main characteristics of these homes, where users will feel unique. Only 6 houses that share an outdoor space with swimming pool and garden areas where native vegetation predominates.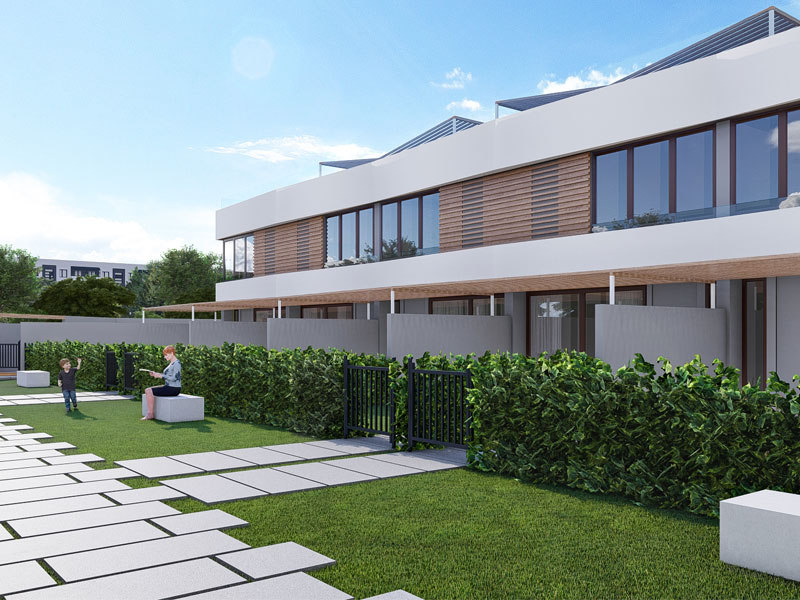 Charger Tip
Living in front of the sea, with spectacular views, is one of the main advantages of living in this area of Alcossebre. Just 1 km from the city center, where you can find all the necessary services for a full life in every way. If this is what you need, look no further!
At Residencial The Egde you will find the calm and tranquility you desire. A unique place, an exclusive space to dream by the sea.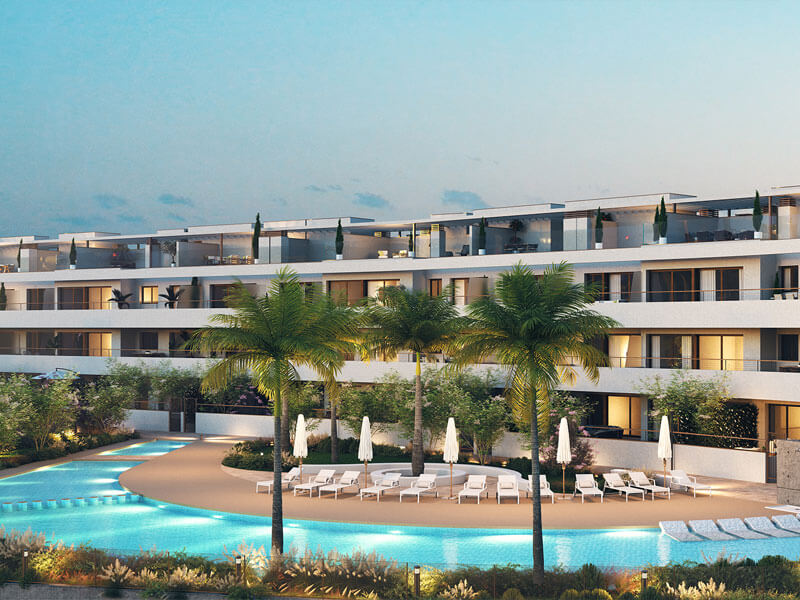 White Cove
Set your habitual residence or your place of vacation, just 1000 meters from the Natural Park of the Sierra d'Irta, is a dream for anyone who is a lover of nature and sports. This privileged place is one of the last virgin Mediterranean mountain ranges, linking the beach and the mountains. In addition, among cliffs, hidden coves and steep vegetation you will discover wonderful corners.
The Urbanization Porta D'Irta is located in one of the most attractive and quiet areas of Alcossebre, at the foot of the Sierra d'Irta next to the promenade.
Its common areas with swimming pool, paddle tennis court and large green areas have been planned for the residents' relaxation.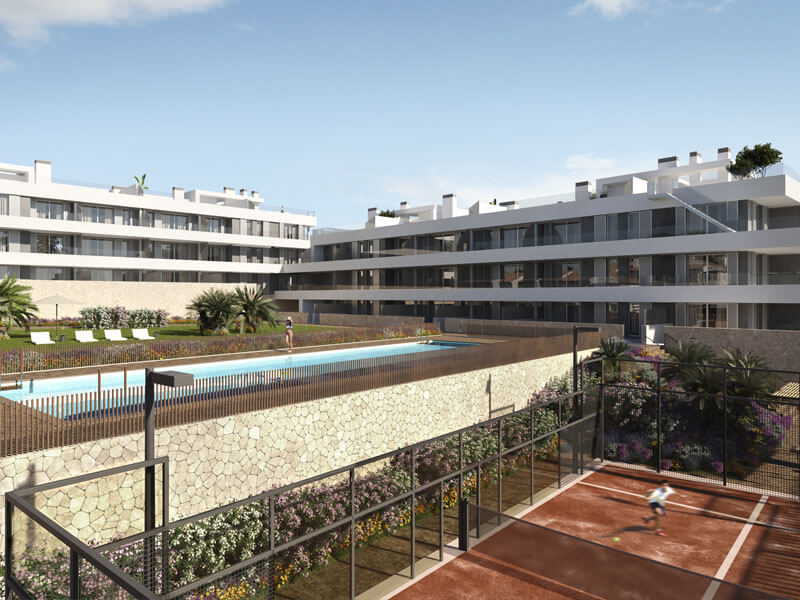 Urban area
Life in the heart of Alcossebre stands out because you can find a wide variety of stores, leisure areas, as well as a school and medical center. Acquiring a home in a central area is a good investment, since you can have a higher quality and proximity to services that we are convinced will benefit your daily life.
A great opportunity for those who love the quiet life and, at the same time, have all the necessary services to have a complete life, are the new Porta Prima apartments.
A perfect place for our customers just 200 meters from the beach of El Cargador, one of the most famous sandy beaches of Alcossebre.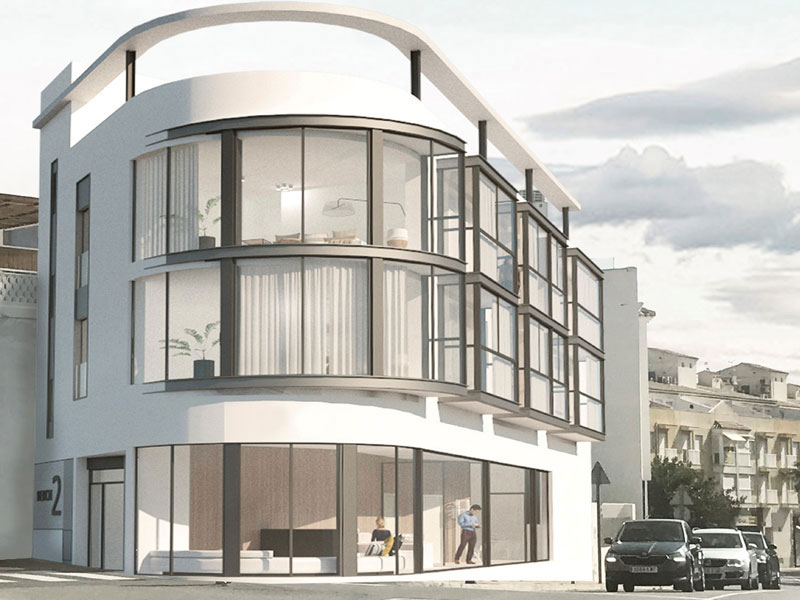 Marina
Do you like water sports? In the area of the marina of Alcossebre, you can practice different types of water sports. If you are passionate about scuba diving or enjoy the summer days renting different types of yachts or just cruising around, this is your ideal place.
In this area you will find the homes of Residencial Le Blanc, a residential complex designed for people who are restless and like sports, but also for families.
Its spacious common areas and terraces with their spectacular views will make this residential area a cozy place.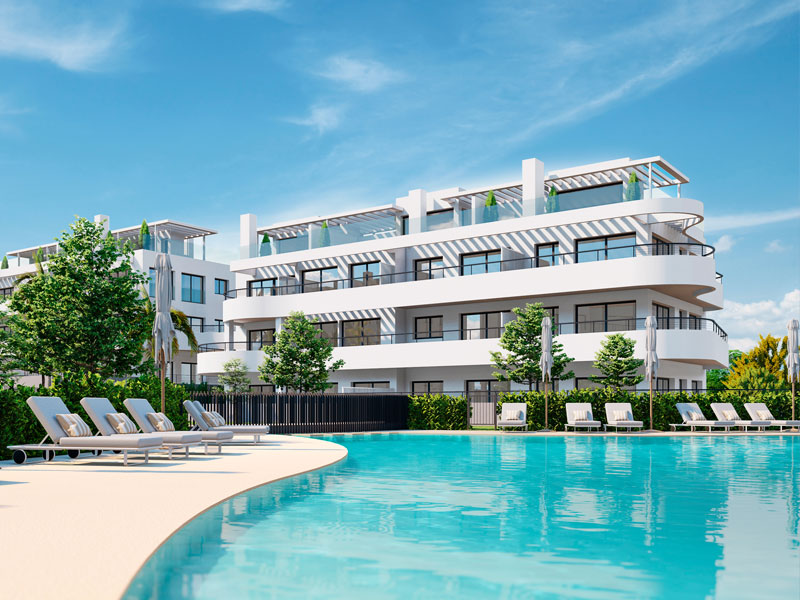 In short, Alcossebre offers endless possibilities, whether you are looking for tranquility or to do various activities, you can find the home that best suits your needs. If you have any questions, please feel free to contact us without obligation. We want to help you choose the home of your dreams!