Alcossebre is a small town located in the province of Castellón. Undoubtedly, it is an excellent option for vacationing, since it has more than 10 kilometers of coastline. In this place you can find incredible beaches of the Mediterranean.
Within the town of Alcossebre you will find several beaches with blue flag. On the shores of the Sierra de Irta you will have small paradises of sea and mountains that also have an important ecological value.
Do you want to know which beaches we are talking about? Here are some of the best beaches you can find in Alcossebre, are you going to miss it?
What are some of the best beaches and coves in Alcossebre?
In the Costa de Azahar you can find some of the most charming beaches of the Valencian Community. If you are looking for beaches with a calm tide, you have to try the waters off the coast of Alcossebre, we are convinced you will love them!
Are you thinking of buying a house in Alcossebre? At Porta Mediterránea we have at your disposal several new developments so that you can enjoy your second home on the beach.
Carregador Beach
It is a blue flag beach and one of the widest in Alcossebre, with 900 meters long. In addition, it is one of the most central beaches of the town that has a dune of ecological value.
In wonderful beach has all the basic services such as lifeguard, showers, toilets and play area for children. If you like water sports, you can practice them here.
Looking for a house on this beach? We have the perfect home for you. The Edge Residential Complex , in Punta del Carregador, has 30 exclusive homes distributed among ground, first and second floors. In addition, it is located on the beachfront. It is a real paradise to dream by the sea!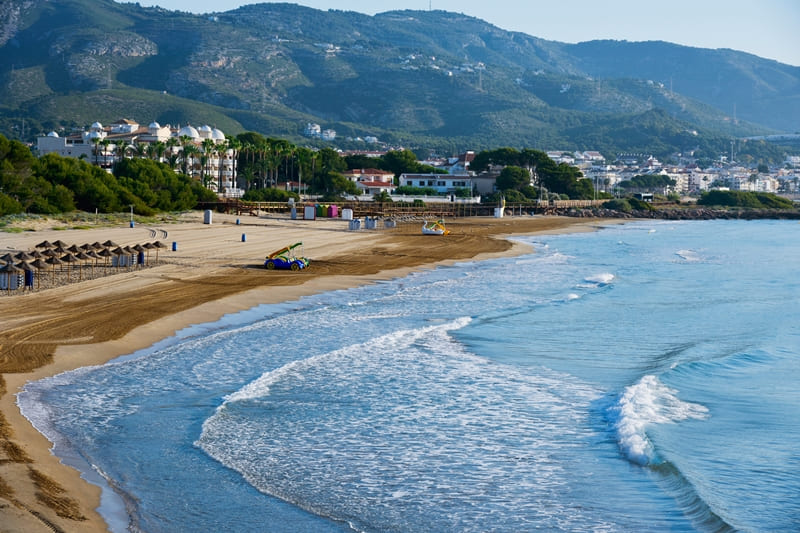 Romana Beach
If you are looking for a beach of singular beauty for its vegetation, you have to go to Romana beach, the second largest in Alcossebre. From the wooden platform available, you can access the beach. In addition, in this area you will find lifeguard services, showers, toilets and garbage cans, among others. This beach is perfect to spend the day with family or friends.
Of fine sand, you can reach the beach from the path that is enabled parallel to the road. From this place you will have a panoramic view of this wonderful area. Playa Romana has a blue flag.
If you want to wake up every morning with sea views, we have the perfect home for you. Discover our development on the first line of the coast.
Moro Beach
The Moro beach is one of the wildest and coziest beaches you can find in Alcossebre. It is one of the smallest beaches in the municipality and is located between two rocky outcrops. It has a blue flag and has basic services: lifeguard, showers, footbaths, toilets, walkways and litter garbage cans.
Meet Villas Mediterránea Life, our new homes near the Moro beach and Tres Playas.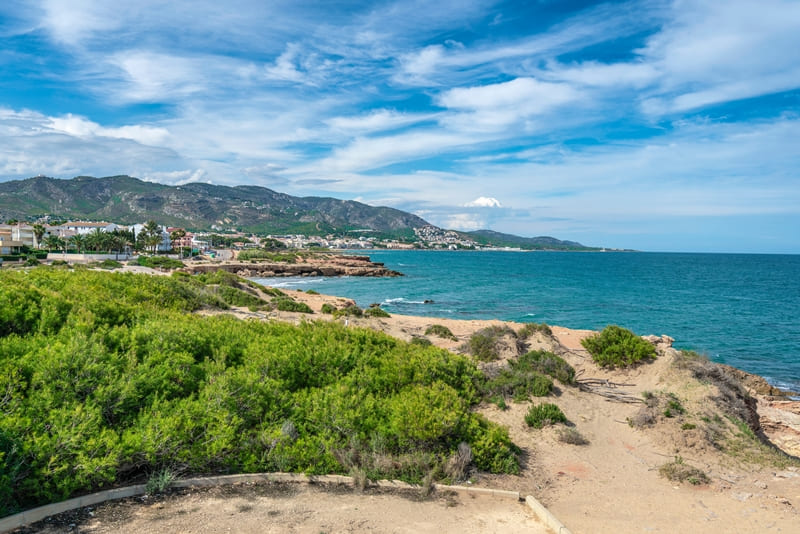 Las Fuentes Beach
In the northern part of the town, we find Las Fuentes beach, next to the marina. It is one of the most emblematic beaches of fine sand that also has a high ecological value. The name Las Fuentes refers to the natural freshwater springs that make this beach.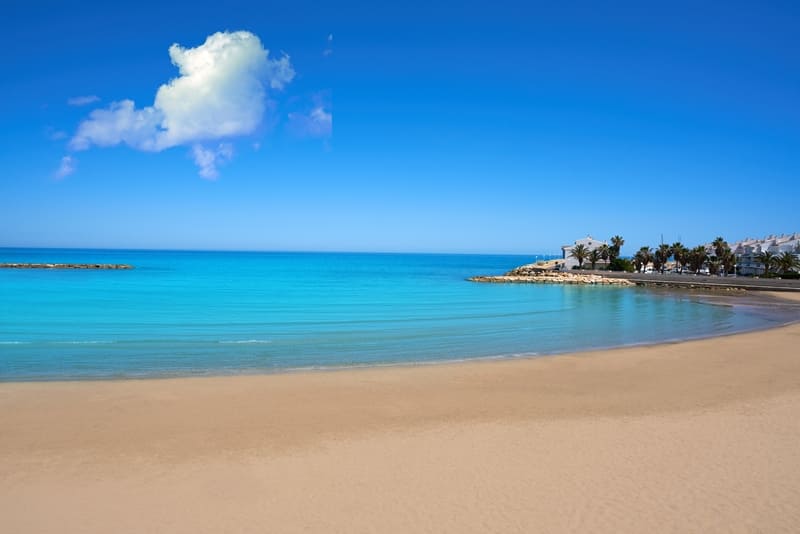 The Three Beaches
In Alcossebre, Las Tres Playas is popularly known as the set of coves located just in the continuation of the Moro beach to the south. These coves stand out for their natural vegetation and rocky structure, which makes them an idyllic place to stroll and take a dip. They are equipped with walkways, showers, footbaths and litter garbage cans.
In short, Alcossebre is a fantastic place to disconnect and enjoy the sea. With these incredible beaches and coves, we are convinced that they will help you to relax and have a great time with your friends or family. If you are thinking of buying a home, don't hesitate any longer!