Lovers of the coast are in love with it all year round and it doesn't matter if they are in summer or winter season, because any date is a good excuse to spend a few days at sea discovering the coast.
Well, if you find yourself identified and you are one of those who love to know beautiful places surrounded by the sea, we invite you to keep reading, because next we are going to talk about the coast of Azahar.
Where is the Azahar coast?
The first thing we have to do is to locate the Azahar coast on the map. Well, it is located in the north of the Valencian Community, specifically in the province of Castellón.
The Azahar coast is one of the main tourist destinations in Spain, especially in summer, when it gets even more crowded. This is because this area not only offers 130 km of coastline with incredible beaches and hidden coves, but also an extraordinary cultural offer, thanks to the villages that compose it, some of which belong to the most beautiful villages in Spain.
In short, this coast, which was baptized with Azahar, orange blossom, for its orange culture, is a destination that offers a wide range of leisure and cultural activities.
Best things to do in the Costa de Azahar
The Costa de Azahar has many options of plans to do and many places to visit, so here we show you what you can not miss if you spend a few days in this area.
First of all, we must point out that the Costa de Azahar is composed of the following municipalities: Vinaroz, Benicarló, Peñíscola, Alcossebre, Benicàssim and Castellón de la Plana, all of them with a great tourist interest.
Vinaroz
At the northernmost point of the Costa de Azahar we find Vinaroz. This municipality, with a large influx during all seasons of the year, keeps intact its traditional spirit and its tradition in the canning industry.
Places you can not miss in this municipality are: Its beaches, such as the beach of Forat, Clot or Fortí, where you can spend a nice and relaxing day watching the sea, the convent of Sant Agustí, the houses Giner and Membrillera or the church-fortress of the Assumption, without forgetting the seaport.
Finally, something you can not forget if you visit Vinaroz is to taste its incredible and famous prawns.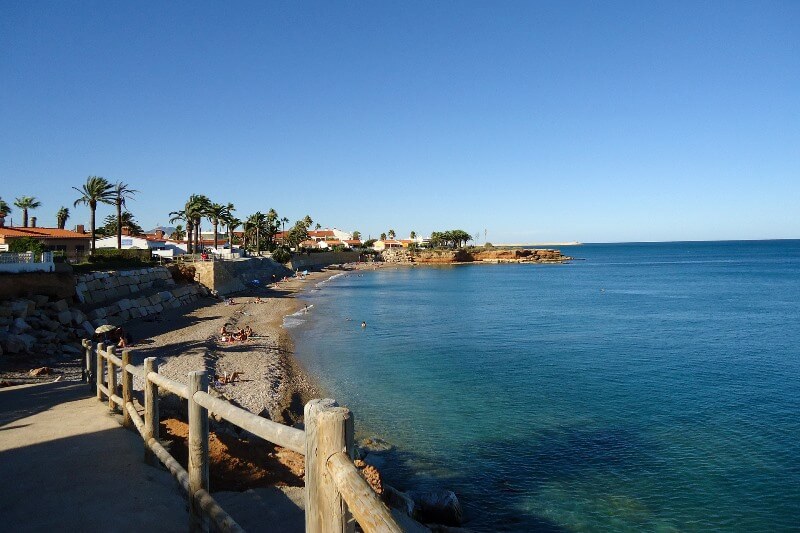 Benicarló
Just 9 km away from Vinaroz, to the south, we find Benicarló, another town that attracts many tourists, especially in summer, as it offers beautiful and quiet beaches where you can take a dip, such as the beaches of La Caracola, Mar Xica or Findalet.
As for cultural tourism, you can visit its walls, the Chapel of Cristo del Mar, the convent of San Francisco, the parish church of San Bartolomé or the House of the Marquis of Benicarló.
As for gastronomy, Benicarló also has its crown jewel, a product that you can not miss, its delicious artichokes.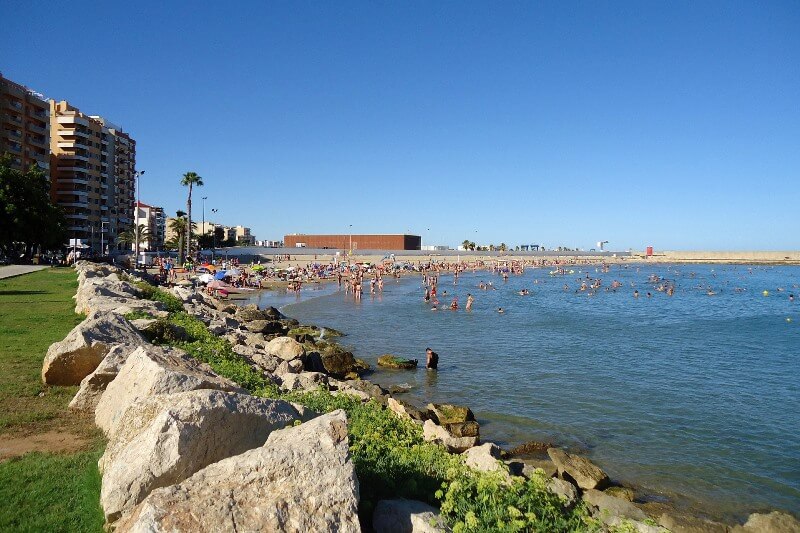 Peñiscola
Following the route we find Peñiscola, undoubtedly one of the most popular towns on the Costa de Azahar.
Peñíscola has a lot of fame, well-deserved fame, because it is a cultural spectacle thanks to the Castillo del Papa Luna, a castle fortress that is located on the seashore and its wall surrounds the entire old town.
Visiting the Papa Luna Castle is a must if you travel to Peñiscola.
Another must-do in Peñíscola is to get lost in its old town, composed of steep and narrow streets, surrounded by its famous white houses until you find its most popular house, the Casa de las Conchas, a house whose facade is composed of thousands of shells.
Undoubtedly, it is a place that makes you travel back in time and also makes you feel at home.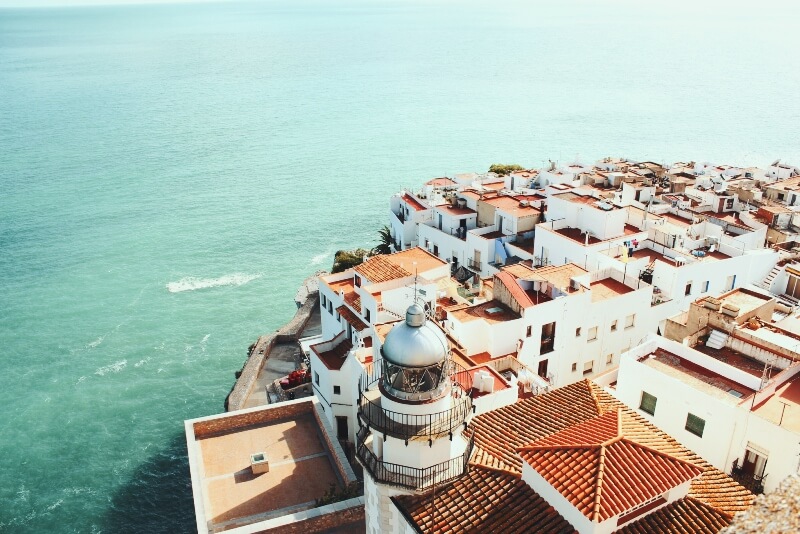 Alcossebre and Oropesa
Both Alcossebre and Oropesa are two very common summer destinations for tourists, thanks to their beautiful beaches. We also recommend that you take a walk through the old town.
Also, if you are traveling with children, very close to Oropesa is Marina D'Or, an ideal place for the little ones, where you will find everything you need to make your vacation unique, fun and unique.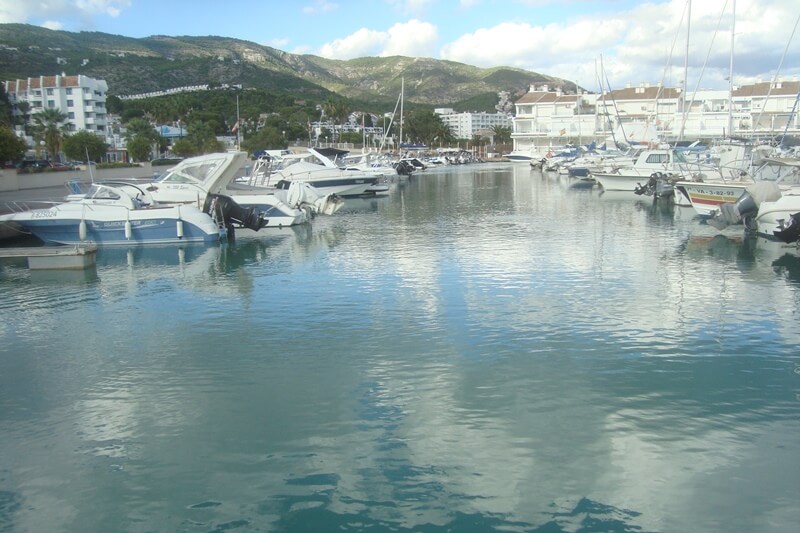 Benicàssim
Surely you have heard of Benicàssim. Indeed, Benicàssim is the cradle of festivals, where there are many festivals of all kinds of music and for all tastes.
But Benicàssim is not only that, it also has beautiful beaches that have as a common feature that they are blue flag and an idyllic promenade on which sit impressive stately villas with great stories behind them.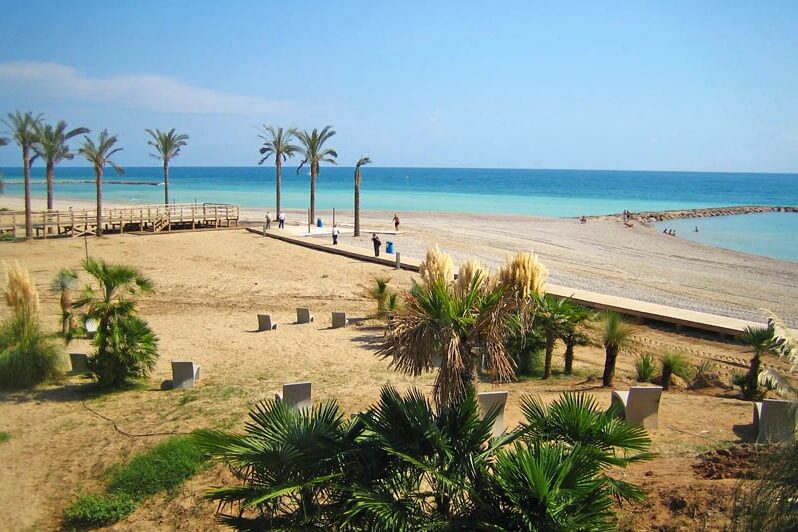 Castellón de la Plana
Finally, we have Castellón de la Plana, the capital of the Costa de Azahar and the province, a very quiet place where you can visit a variety of historical and cultural monuments, such as the main square, the cathedral, the Lonja or the bell tower el Fadrí.
We recommend that you stroll through its old town and enter its restaurants to taste its rich gastronomy.
Sierra de Irta Natural Park
The Azahar coast also has a great attraction for nature lovers. One of the places that can not miss in your travel guide for this area is the Natural Park of the Sierra de Irta.
This place is, without a doubt, a natural Mediterranean paradise where the beach and the mountains come together, creating a spectacular landscape of cliffs, coves and unique vegetation. That is why we invite you to go hiking in it.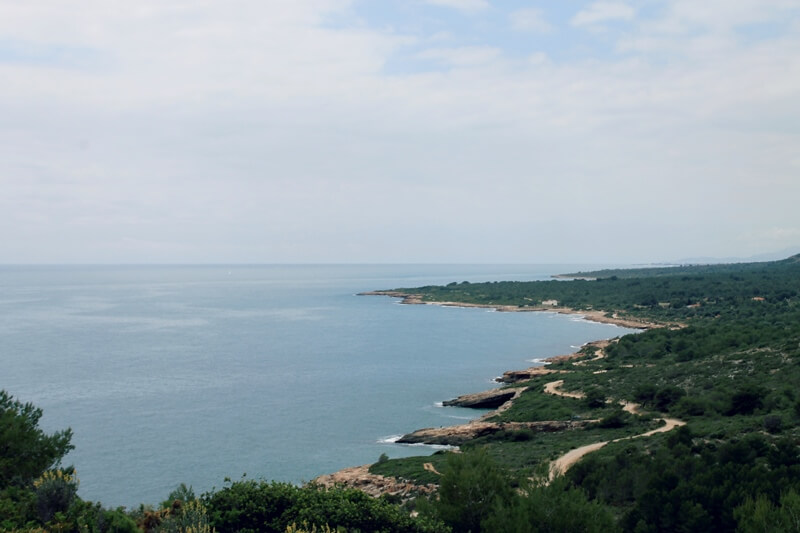 Columbretes Natural Reserve
Finally, you can not miss the jewel in the crown of the Costa de Azahar, the paradise of the Natural Reserve of Columbretes.
This natural reserve is made up of a series of islets that form one of the most important protected areas in the Valencian Community. Specifically, they consist of a set of four groups of volcanic islands where numerous craters or volcanic chimneys can be found.
It is also an ideal destination for scuba diving enthusiasts because it is home to a large underwater depths.